Straws: UK government to bring in new controls on plastic
By David ShukmanScience editor22 May 2019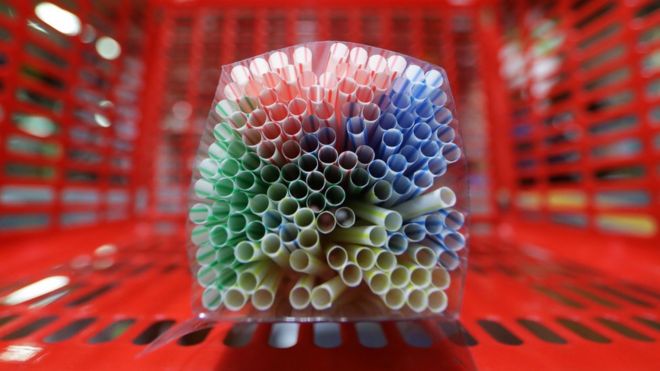 In a bid to limit ocean pollution, the UK government will introduce new controls on single use plastic items next year.
The measures cover plastic straws, plastic drinks stirrers and plastic cotton buds in England from April 2020.
Only plastic drinks stirrers will be totally banned from sale - currently 316 million are used a year.
Environmental groups have praised the move but say the government needs to take far more decisive action.
How will plastic straws be affected?
The government press release announcing the new restrictions talks of "a ban on the supply of plastic straws" but in reality the aim is instead to restrict their availability..............................